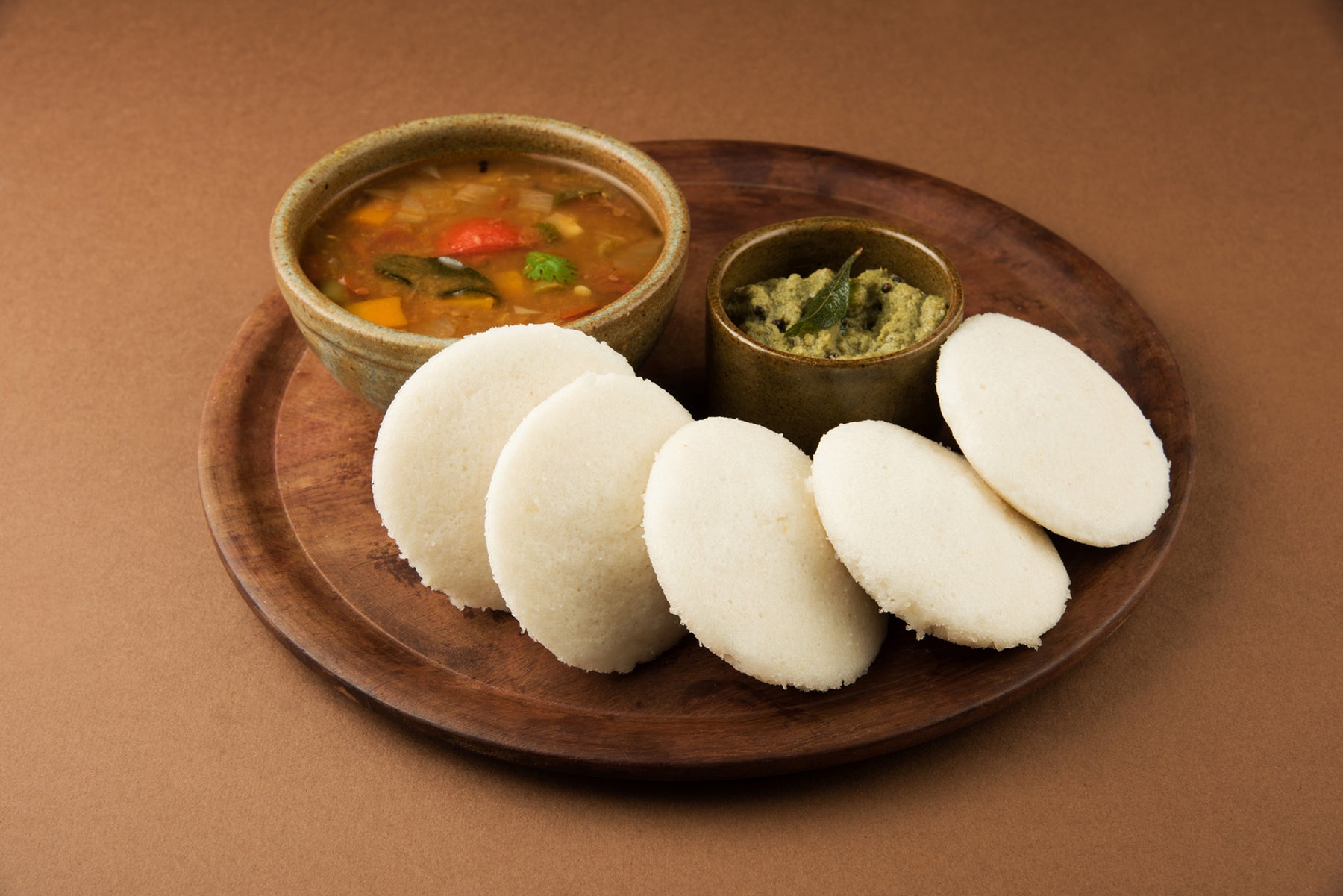 The Idli Lovers' Checklist - Iconic Varieties You Must Try
Remember the famous #idligate debate that was all the rage on Twitter about two years ago? A debate was sparked when a professor from Britain called one of India's favourite breakfast items 'boring'. Netizens, including celebrities, came to the defence of the humble idli.
After all, the idli is anything but boring, especially if you consider the varieties that are made with just a few changes to the batter, preparation, and accompaniments. If anything, the idli makes way for innovation. And, if you try these iconic varieties of idlis, we are sure that you will agree, too.
The Udupi Idli
This is undoubtedly the most popular variety of idli, thanks to the numerous Udupi restaurants that have mushroomed across the country. Slightly coarser and larger in size than regular, homemade idlis, it is the batter that makes all the difference. A higher proportion of rice in comparison to urad dal, gives it a unique texture, which is best enjoyed with the famous Udupi sambar and coconut chutney.
Mallige Idli
If you visit Mysore, the Mallige Idli is a must-have. These soft, fluffy idlis just melt in your mouth in the very first bite. But, what is most characteristic of these idlis is the aroma. They smell almost like jasmine flowers, which are known as 'mallige' in Kannada. These idlis have a close cousin in Tamil Nadu, known as Khushboo idlis.
Mudday Idli
A classic dish from Mangalorean cuisine, the Mudday idli has an interesting preparation method. Instead of using molds, the batter is poured into pockets made with jackfruit leaves and then steamed. It is grainy, yet very soft in texture.
Thatte Idli
Thatte idlies are most famous in the town of Bidadi, close to Bangalore. They are larger and flatter idlis that look like 'thattes', the Kannada word for plates. They are made in a special mold and are best enjoyed with a watery, pungent groundnut chutney. These idlis are also served with. a coating of ghee and chutney powder, or a special potato curry.
Kanchipuram Idli
A variety of idli that is said to have originated during the Pallava Dynasty, it is prepared with a batter that has additional ingredients like dried ginger, curry leaves, fenugreek, black pepper and asafoetida. The original Kanchipuram Idli that is made at the Varadharaja Permula temple is about 1.5 feet tall. It is made in a large cylinder prepared with Mandhari leaves. And, it takes about three hours to cook. There are mini varieties that are served in restaurants across South India for everyone to enjoy.
Rava Idli
This idli is made with semolina instead of rice. The batter also contains chopped vegetables, cashews, coriander, green chilies and curry leaves to add that extra flavour. The MTR chain of restaurants is credited with the invention of this dish. It originated during the Second World War when rice was short in supply, therefore forcing them to use an alternative.
Ramaserry Idli
There are only four families in Pallakad, Kerala that still make these unique idlis. The rice is specially sourced from Pallakad and is made on an earthen pot, covered with muslin cloth. It is then removed from the mold with a Plachi leaf that gives it a typical fragrance.
How many of these idli varieties have you tried? While you figure that out, satisfy your idli cravings with Adukale's instant idli mixes. You will not be short of options with our product range which includes traditional rice idli, ragi idli and rava idli. Try them all now!